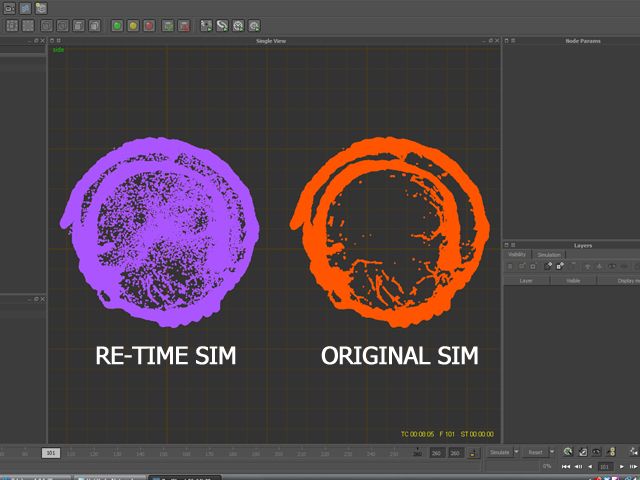 this is what im referring to. i think its the in-between frames that was created that have this look.
im hoping its just somewhere in the settings. because i really need to re-time this sim.
settings:
- scale velocities and forces - check
- interpolation method - Linear interpolation
- particles dying at interpolated frames - Kill at the beginning of the frame
- time factor - 0.5
- re-time curve is at default. did not reset.
thanks.